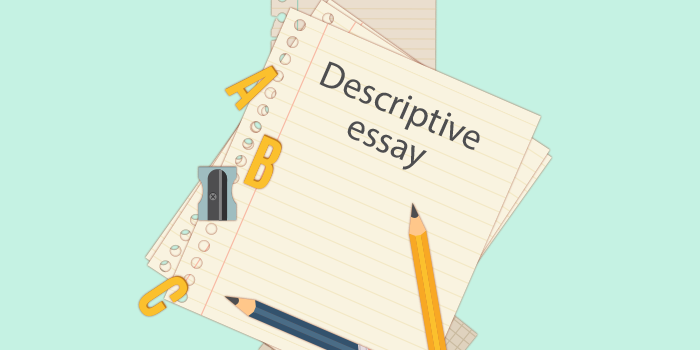 A descriptive essay is probably one of the shortest essays a student faces since it is not longer than 1 page. This is the paper where you are supposed to, first, describe and then sum up the topic you are working on. You don't have to add other people's opinions, just your personal thoughts on the issue. But, even if it doesn't demand a lot of efforts and time, you still have to have certain skills to manage a good essay.
You do not need to add analyzes, quotes, statements or evidences to your descriptive essay. You just put the description of your feelings related to the described topic.
Let's say your task is to describe a painting. You need to explain with words what you see in canvas and your impression.
GET RID OF ACADEMIC PROBLEMS RIGHT NOW
ORDER NOW